Media Composer PC Slimline Logic Keyboard- for Avid Media Composer
Logickeyboard is one of the world's leading keyboard innovators that specializes in shortcut keyboards and keyboard cover solutions that are functional, stylish and built for maximum efficiency.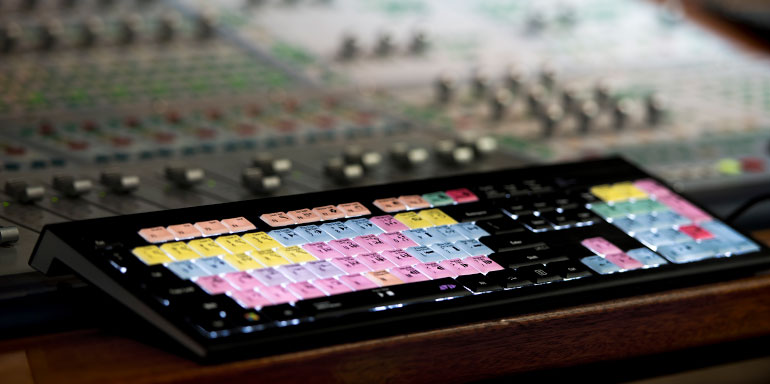 Founded in 2002, the company is headquartered in Denmark and has sales offices in Arizona, USA and Guangzhou, China.
The Logic keyboard for Avid Media Composer makes the creative work with Media Composer a lot simpler and faster.
It is recommended for usage in post-production facilities, professional video editing houses and anyone who requires the most used custom key commands to be readily accessible from a dedicated, clearly labelled, and colour coded keyboard.
It is also a superb way to learn the Avid Media Composer shortcut key commands.
And since the Media Composer dedicated keyboard also features all the regular letter, number, and symbol labelling that you will find on a conventional keyboard, it can simply be used as a substitute for it.
Need help identifying you keyboard type ?
Product Code: LKB-MCOM4-AJPU-UK
Features
Media Composer PC Slimline keyboard
Easy to set up and use – no software required
Soft touch keystroke – ideal for all day comfort
USB Ports: Two
Connection: Wired USB 1.5 meter (5 feet)
Key mechanism: Scissor switch
Thin keycaps with sensitive and responsive touch
Compatible with
Windows 2000, Windows XP, Windows Vista, Windows 7/8
Avid Media Composer
Delivery estimate 1-2 days