Leading manufacturer of specialised cameras, image processing and transmission equipment.
Ikegami is known worldwide for high quality products for broadcast, CCTV, industrial and medical applications. The professional range of products offers a unique convergence of attributes, designed with the latest innovations. Ikegami has consistently created the most advanced products in all image processes, namely image, transmission, processing, recording and display.
Ikegami BROADCAST equipment has earned the trust of stations around the world, including cameras that have captured the action and shocking images at events around the world. Their image systems for MEDICAL use address the needs of every physician. Image monitoring systems, ranging from cameras for capturing images through to recording devices, ensure the greatest possible SECURITY. And their INDUSTRIAL equipment contributes to improve processes and product quality.
The HQLM-3125X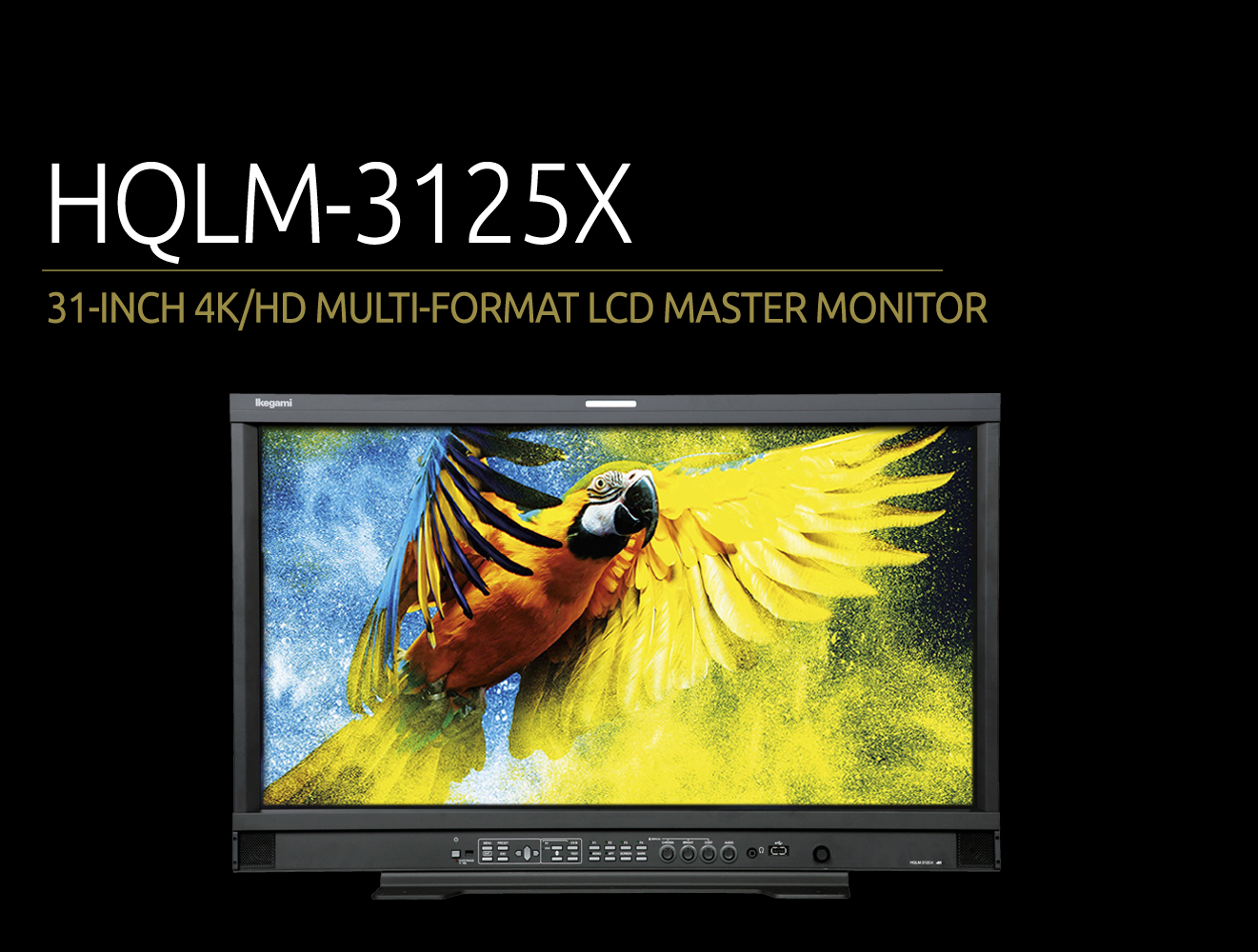 The HQLM-3125X is a Grade-1 4K HDR Master monitor and represents a new dimension in critical image evaluation. It employs a ground-breaking Double-Layer LCD 4,096×2,160 pixel 10-bit resolution panel with 1.000 Nits and a contrast ratio of 1,000,000:1. 2x 12G-SDI, 3x 3G-SDI In- & Outputs and 1x HDMI are available as standard features. When it comes to 3G-SDI×4, square-division and two-sample interleave are available. A wide critical viewing angle of 178° (horizontal/vertical) allows users to see accurately displayed images from any angle.
Got a question about Ikegami products? Get in touch!